Hello!
Thank you for visiting my website! I live in Durham, North Carolina with my dog, Mordecai. We like eating, jogging, friends, and mostly just hanging out on the block. I hope you'll look around this site and see what you like.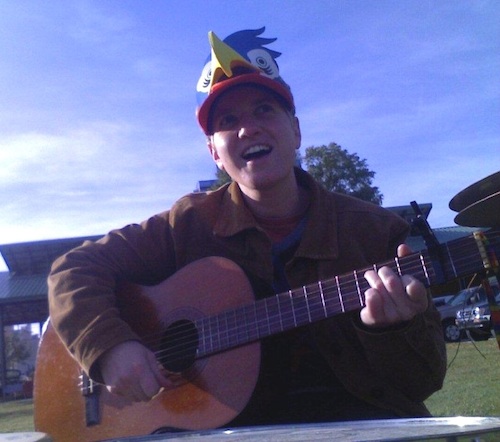 I chose the name Dr. Fruit because fruits and vegetables are some of the greatest, most important things on the planet. Fruit is connected to kids because most kids like fruit. Fruit and vegetables are good for your body and mind. When you eat a carrot, parts of it become parts of your body! What are your favorite fruits and vegetables?
Here is a picture of my friend, Jewells, juicing carrots.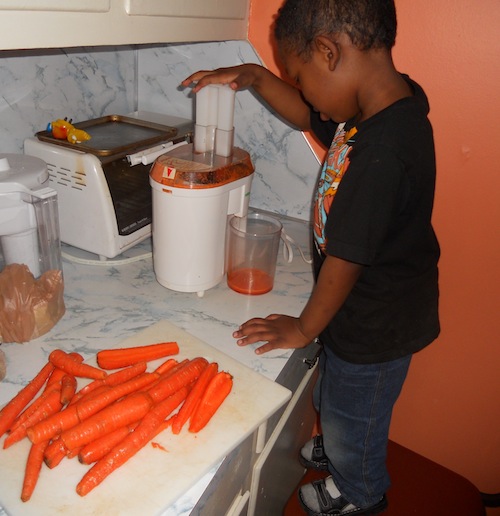 And here's one of me with my neighbor, Marie, dyeing my hair for the cover of Kids for President.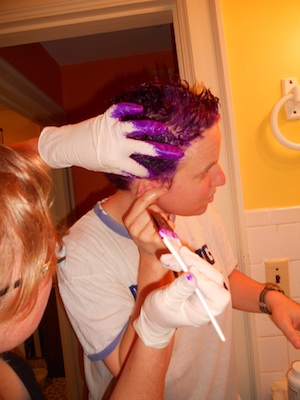 Dr. Fruit is about so much more than fruit! Dr. Fruit is all about music and children, and so many other things are connected to these. What are you all about? Some of the ideas I share about in my music and books are:
youth liberation
the gender binary
ecological justice
peak oil
food
water
ableism
meditation
embodiment
adultism
speciesism
veganism
social construction
stereotypes
consumerism
Which of the words in this list do you already know? Which are you learning for the first time? You can learn about these ideas by clicking on them or searching for them online. They are all related, and they are all related to children. Music is a good way to connect things. Now it also connects me to you! That is pretty awesome, when you think about it. So is this salad.